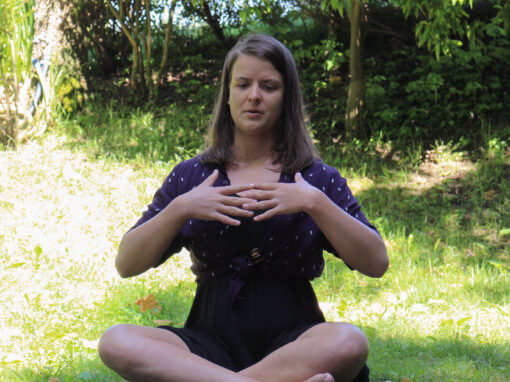 Franka Rauch is an international social worker (B.A.), peace researcher (M.A.) and kundalini yoga and meditation teacher. She works as a consultant, coach and trainer for a holistic culture of peace as a daily practice that begins in the body.
Franka studied in Germany, Myanmar and Mexico, where she specialised in decolonial and somatic perspectives in peace research. She continued her training as a consultant for non-violent conflict transformation at the KURVE Wustrow Center for Training and Networking
in Non-Violent Action. A further training in theater pedagogy for conflict transformation at Friedenskreis Halle with Till Baumann and others, and in Somatic Mediation with Jana Schildt in Berlin deepened Franka's specialization in the exciting interplay of body, conflict and peace.
In her work with individuals, teams and groups, personal and collective transformation always go hand in hand: She combines political analysis, artistic approaches and somatic healing into a unique methodology. Franka loves to dance open floor with her teacher Heike Fincke and lives her conviction for the power of a society in motion for a peaceful coexistence – across all borders.