History
Where did it all begin?
Shevitsa was founded in 2016 with the sole purpose of preserving and popularisation of the Bulgarian Folklore
Founded in 2013, the Folklore Ensemble "Shevitsa" is at the top of our endowment. Our whirlwind esemble does not only present the works of the distinguished bulgarian choreographers but also our own, made by our choreographer, director, inspirer and founder – Petar Angelov.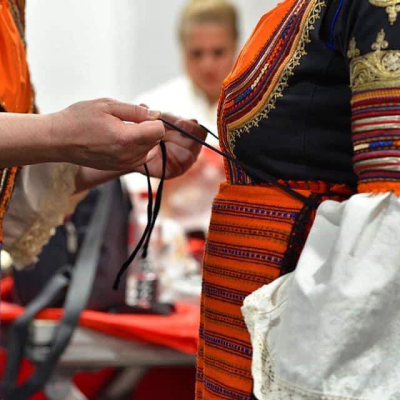 Our Women's Folk Choir, under the guidance of Sonya Chakarova, has conquered and enchanted many stages.
The youngest stalk of the "Shevitsa" bouquet is our children and adolescents ensemble, where the young members of our dance ensemble and the young members of our folk choir study the ways of creating beautiful and timeless pieces of art.
Our endowment has helped multiple causes along the way – everything from the restoration of desolated christian sanctuaries to helping elderly homes.